- FREE MASTERCLASS -
DON'T MISS OUT ON THIS FREE CLASS
Discover this Incredible System for finding Unmatched Access to Detailed Property
RECORDS NATIONWIDE
More Data. More Features. And More Investor Tools Than Any Other Service!
THE NEXT WEBCLASS STARTS SOON

Work Smarter. Not Harder.
Get more data, more features, and investor tools than any other product or service on the market today. Identify your investment criteria, search, evaluate and target. With built in marketing features make it easy for you to reach your prospects through customized postcards, email campaigns, landing pages and ringless voicemails. Unlimited searches let you evaluate specific properties or search our database of over 160 million records, both on and off market, that meet your exact investment criteria.
Nationwide Property Search: Search for any property address and unlock a wealth of detailed information.

Comparable Home Sales: Generate comps from MLS sales and county recordings, allowing the most current and accurate analysis available.

Targeted Marketing Lists: Generate highly targeted lists of properties that meet your specific investment strategy.

Owner Contact Lookup: Find e-mail addresses, landlines, and cell phone numbers for up to 80% of the property owners on your lists!

Rehab Estimator: Help estimate real rehab costs before purchasing a property or hiring a service provider.

Built-In Marketing Tools: Customize and send postcards and even send voicemails directly to your prospects cell phones without ringing their phone!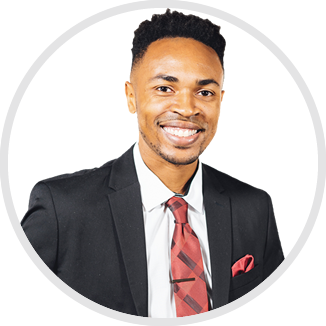 Your Real Estate Instructor
A former truck driver turned Real Estate Expert, Antonio Edwards has flipped and consulted on more than 400 properties.
Antonio remains an extremely active Real Estate Investor who buys, sells, and rents properties. Antonio is also an international speaker, educator and mentor.
Antonio is the CEO and founder of REI Rich and Famous.
I know there are times that are challenging, and it may seem like you can't get out of it. I'm living proof that you can. If a small town boy from Norfolk, VA (who didn't see any potential for his future) can do it, then so can you!
Antonio and his team have helped literally thousands of individuals close their first flip, and they can't wait for the next one to be you!